Christmas is the best time of the year, and easily, everybody's favorite. Christmas time brings magic and it makes people more open to giving and loving. Each family has different ways of celebrating this wondrous season, the more traditional ones spend it at home with loved ones but since people are now more open to traveling, what best time to travel than the holiday season. Aside from bigger bonuses people receive, most moms and dads get time off from work for the Holiday break, thus more family time. Friends of mine who run a company that does epoxy floor coating, takes the opportunity to get away in winter for vacation and have really inspired this article. Read through the 4 most wonderful places to spend Christmas with your family and loved ones.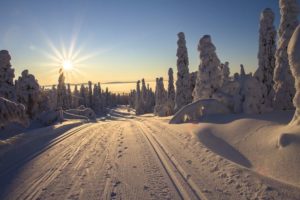 Finland
White Christmas is what we always see in greeting cards and if you want to have that same backdrop for your yearly family photo, head fast to Finland and experience white Christmas with a chance of spotting Santa Claus. This place is the hometown of our favorite big-bellied red-wearing Santa Claus and their forest is home to numerous reindeer. They have a Santa Claus Village that will surely leave a smile to everyone who visits. A trip to this place in the Arctic Circle will also give you a bonus by a chance of seeing the elusive Northern Lights.
Bethlehem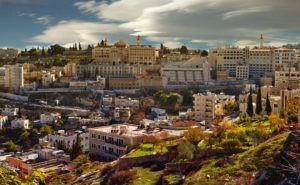 What be a more fitting place to celebrate Christmas than the place where Jesus Christ was born. With all the festivities all around, people sometimes forget the true reason why we celebrate Christmas and going to the birthplace of Jesus would be a good reminder for everyone. Church services and processions are held within Manger Square and at Christmas Eve a midnight service at St. Catherine's Church is held and people from all walks of life, come to hear the mass.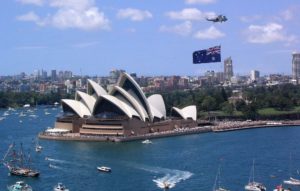 Australia
If white Christmas is not your thing, or you just want to experience Christmas time wearing a bikini and sunbathing on a beach, then book a flight to Australia. It is the exact opposite of the northern hemisphere's picturesque Christmas backdrop, because in Australia, it is just pure sun, sun, sun. Bondi Beach is a place for people or travelers away from their families who wants to experience the Christmas party on the sand. Christmas lights in Sydney, will also leave you in awe.
Hong Kong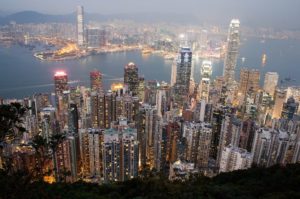 Hong Kong's holiday festivities are likened to that of New York and for Asians who can't afford to go to the Big Apple just yet, this is the closest they can be to experiencing the NYC Christmas feels. Lights display, Christmas markets, holiday concerts and picturesque skyline will give you a modern Christmas vibe. A dinner cruise in the Victoria Harbor at night with give you the best view of Symphony of Lights where Hong Kong's skyscrapers are filled with dancing neon lights.